Bums & Tums

Published by Hachette Australia, 2015 in hardback and paperback.
Available online and in all good book stores.

Order Hardback Copy Online

Order Paperback Copy Online

Download activity sheet for 'Lion with very stylish hair'.

Who has an orange bellybutton and hangs from a tree? Who's big all over, but especially on their ears? Who lives in Africa and has stripes on their knees? Make a guess from the clue and the close-up picture, then lift the flap to see if you are right!
Illustrator insight: This book was partly inspired by a very popular poster I did for the Adelaide Zoo Education Service many moons ago and it's painted using the same technique - watercolour with chalk pastel highlights.
People are often amazed at how much research I put into a book. You won't find any avocados in this parrot's fruit salad... why? They are toxic to Blue Macaws.
A big thank you to the Zoo Ed staff once again at Adelaide Zoo, for their help with research for this book.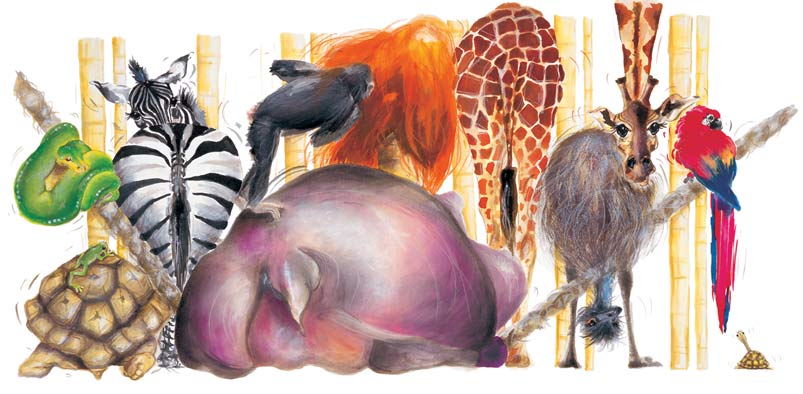 'The Bums' - the original poster for the Adelaide Zoo Education Service.