Captain Kangaroo and the Footy Final

Published by Hachette Australia, 2013 in hardback and paperback.
This is the 4th book in the Captain Kangaroo series.

Today's the big grand final match. Who'll be the winning side? Join Captain Kangaroo and all his mates for a ripper game of outback footy.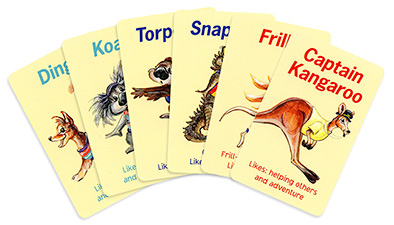 Paperback book comes with it's own set of footy swap cards.