Welcome to the official website of South Australian illustrator, Mandy Foot.
My other hats include author, artist and designer.


Mandy holds a Bachelor of Design specialising in Illustration from the University of South Australia. In 2009 she discovered a passion for illustration in children's books. After a wonderful collaboration with major publisher, Hachette Australia, her first picture book was an Australian version of 'The Wheels on the Bus', released later that same year. A stickler for meeting deadlines, consequently she frequently looks like this pelican....


Now with over 21 children's picture books and a number of privately commissioned books to date, storytelling through illustration is what she thrives on most. Her first picture book as both author and illustrator 'Joey and Riley' was released July 2019 with Hachette Australia and the companion story to this book, 'Lucy and Copper' is now on the drawing board. She also loves being able to share her passion for books and illustration throughout schools during the year with workshops and highly engaging presentations.

In between books she swaps hats, designing giftware ranges utilising her quirky Australian characters, develops logos and corporate material and builds and manages customised websites for clients.

For school visits and speaking engagements
Please contact Mandy's Booking Agent, Becky Lucas.
Phone | 0424 584 697 Email |
[email protected]
Ambassador for Raising Literacy Australia

Role Model for Books in Homes Australia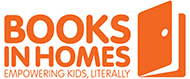 ______________________________________________________________________________

WHAT'S NEW